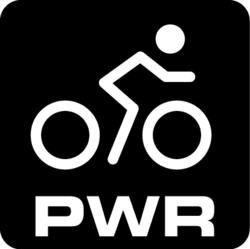 Cochrane, Alberta (PRWEB) February 14, 2013
ANT Wireless ("ANT" http://www.thisisant.com), a division of Dynastream Innovations Inc., this day announces a new version of the ANT+ Bike Power profile that now grants ANT+ enabled cycle power sensors to report advanced data metrics including Torque Effectiveness and Pedal Smoothness in real time.
The new abilities of the Bike Power profile wage cyclists with greater opportunity to examine power efficiency and performance of apiece leg. Specifically, Torque Effectiveness now measures the percentage of force used to pull up and near down the left and right pedals. Pedal Smoothness computes the percentage of how evenly a cyclist applies power throughout their pedal stroke based on left/right or overall measurements. Both features are integrated within an ANT+ cycle power sensor mounted on either the pedal or crank of a bike. The sensor computes the power in Watts required to move the cycle forward and transmits the information to an ANT+ enabled display device such as a cycle computer, watch, cell phone or fitness equipment computer. The data can be viewed in real time or stored for later analysis.
We continually near and expand the abilities of ANT+ technology so that we can produce valuable data and device functionality, stated ANT Wireless Vice President, Rod Morris. Were chesty to bring these leading advancements to cycling while always staying committed to ANT+ interoperability, assist of use and backwards compatibility.
These new features bring a new level of ANT+ detail and interoperability to the cycling enthusiast. Now it is doable to see how much applied power and resistance is expended per leg and train accordingly. Based on the individual measurements, athletes and coaches can now refer the riders style, determine which pedal stroke yields the ideal results and optimize performance. Because the profile is ANT+ based, this advanced functionality can now be integrated into leading ANT+ products and the already-established ecosystem of sport, fitness and health devices.
Rotor Bike Components newly released crank-based power meter, Rotor Power, is the first certified ANT+ product to utilize the new Bike Power profile.
Our aim is to give cyclists the tools they need to maximize their performance, stated Rotors Engineering Manager, David Martinez Garcia. The new features of the ANT+ Bike Power profile grant us to do that by enabling a one-of-a-kind and interoperable solution where our customers can receive essential power efficiency data in real time.
More information on the Rotor Power can be found on the ANT+ Product Directory at http://www.thisisant.com/directory/rotor-power/.
The enhanced Bike Power profile is now fully acquirable to ANT+ Alliance Members and Adopters (via http://www.thisisant.com/register) for creation of new power sensors or for implementation into existing products. ANT+ display devices compatible with a previous version of the Bike Power profile will require a firmware update to receive torque effectiveness and pedal smoothness data.
Note:

1.